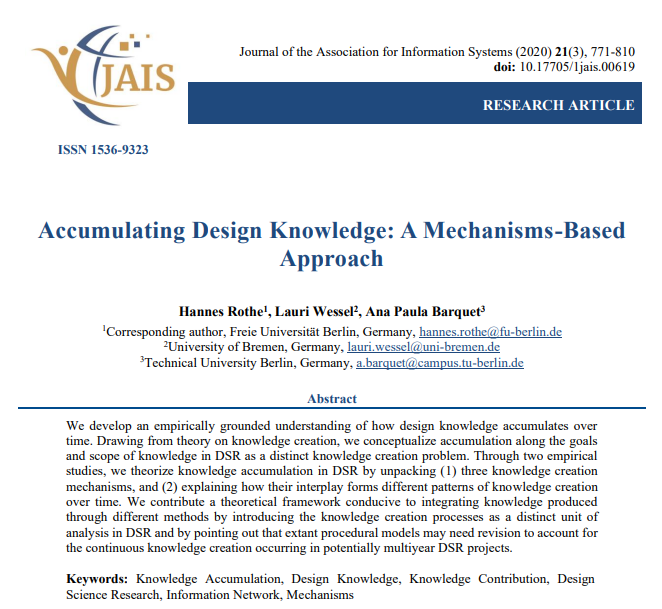 Design science research is a fundamental paradigm for the information systems discipline. While numerous studies developed design knowledge in the last decades, it is oftentimes questioned whether and how design knowledge relates to theory, whether design knowledge is revisited, and how it accumulates.
Published in the flagship Journal of the Association for Information Systems (JAIS), the publication Accumulating Design Knowledge: A Mechanisms-Based Approach provides first empirically-grounded replies. The study by Hannes Rothe (Freie Universität Berlin), Lauri Wessel (University of Bremen), and Ana Paula Barquet (Technical University Berlin) is the first to theorize the process of knowledge accumulation in design science research.
Read Article →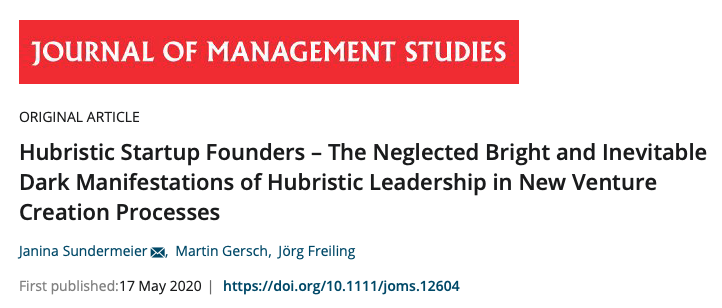 Professors Sundermeier, Gersch and Freiling open up new perspectives in research on hubris.
Read Article →