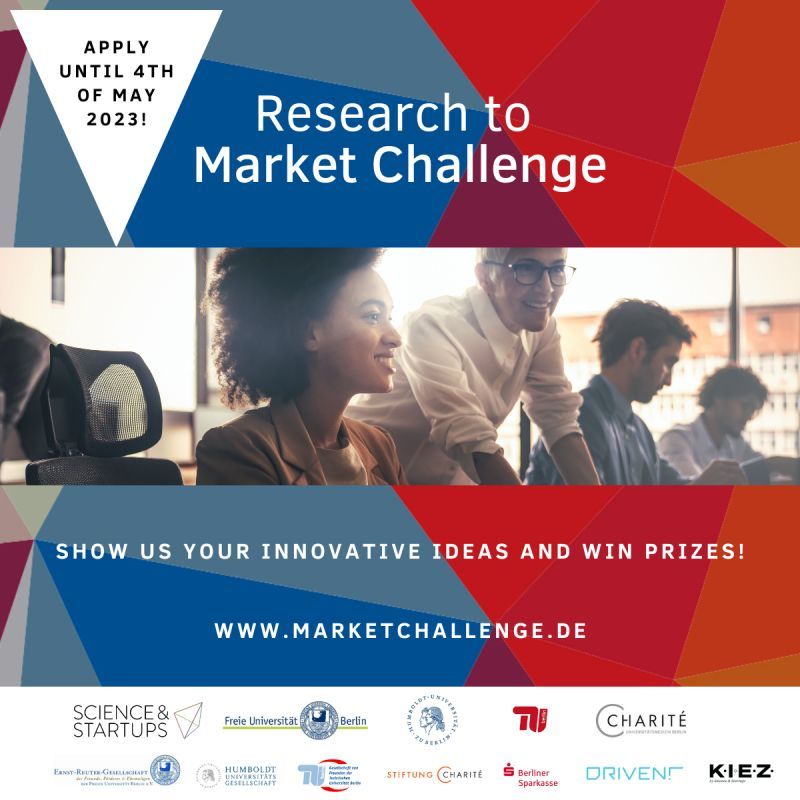 (english below)
Am 29. März veranstalten wir eine Informationsveranstaltung mit unseren Alumni-Teams, die über ihre Entwicklung seit der Teilnahme an der #ResearchtoMarketChallenge reflektieren werden.
🍻 Im Anschluss sind Sie herzlich eingeladen, an der Netzwerkveranstaltung "Business & Beer" des NFUSION Entrepreneurs Network der Freien Universität Berlin teilzunehmen!
_______________________________
On 29th of March we will be hosting an information event together with our alumni teams, who will reflect on their developement since participating in the #ResearchtoMarketChallenge
🍻 Afterwards, you are welcome to join NFUSION Entrepreneurs Network Freie Universität Berlin's network event "Business & Beer"!
Read Article →